24 May 2021
By PDSNET
Almost nine months ago we suggested that you take an interest in two shares – Massmart and Blue Label. We suggested that they would benefit from any sort of recovery in the South African economy. At the time, investors were running scared because of the fall-out from the pandemic and the resulting lockdowns. We quoted that famous saying by Warren Buffett – "Be fearful when others are greedy, and greedy when other are fearful". Since then, both shares have performed well, but Massmart has shot the lights out. In September 2020, Massmart was in a terrible state.
Walmart had bought Massmart for R17bn ($1,54bn) in 2010 and had watched as the value of its investment fell to just R4,2bn by August 2020 following the lockdowns. They brought in Mitchell Slape, a Walmart executive and turnaround artist, to rescue the situation. Slape has made some sweeping changes including the sale of Dion Wired (23 stores), and the prospective sales of Cambridge Foods, Rhino Stores, The Fruitspot and Massfresh meat processing.
But in September 2020, what was most interesting about Mitchell Slape was that he personally bought 300 000 Massmart shares at an average price of R27.29, paying out R8,187m out of his own pocket. We drew your attention to this in this article published on 5th September 2020. We argued that Slape had by then had time to evaluate Massmart and was in an excellent position to make this investment. Consider the chart: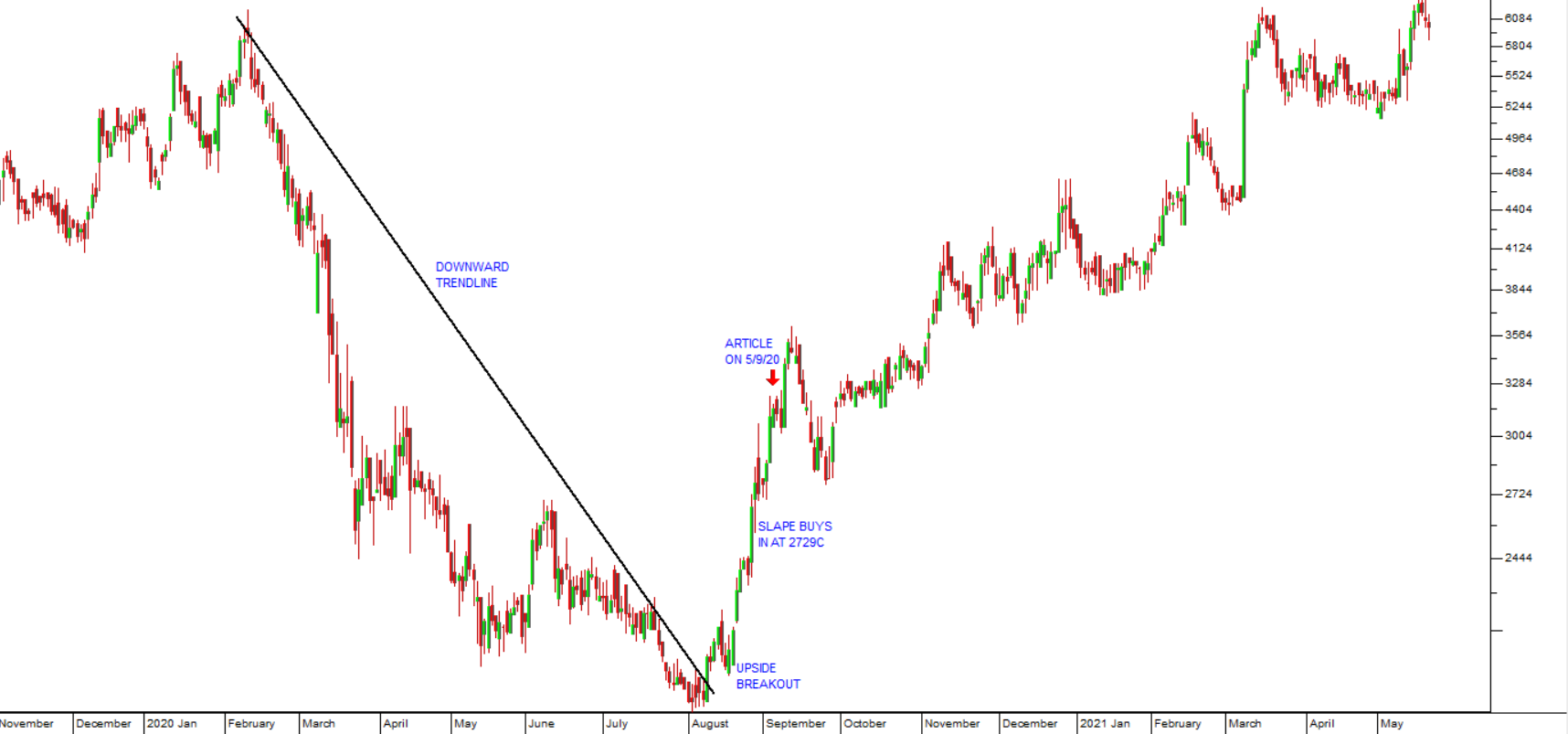 This chart shows the final collapse of Massmart down to its low of less than R20 a share in August 2020 and the subsequent recovery. Slape's purchase of 300 000 shares was done at the perfect moment, just as the share broke above its longer-term downward trendline (not shown). Our article was written on the weekend of 5th/6th September 2020 when the Massmart price on the JSE was 3150c. Since then, the share has risen to R61 – which is a gain of 93,6% in under 9 months.
Notably, Blue Label has also performed reasonably well, rising from 320c to 436c, or 36,25% over the same time period: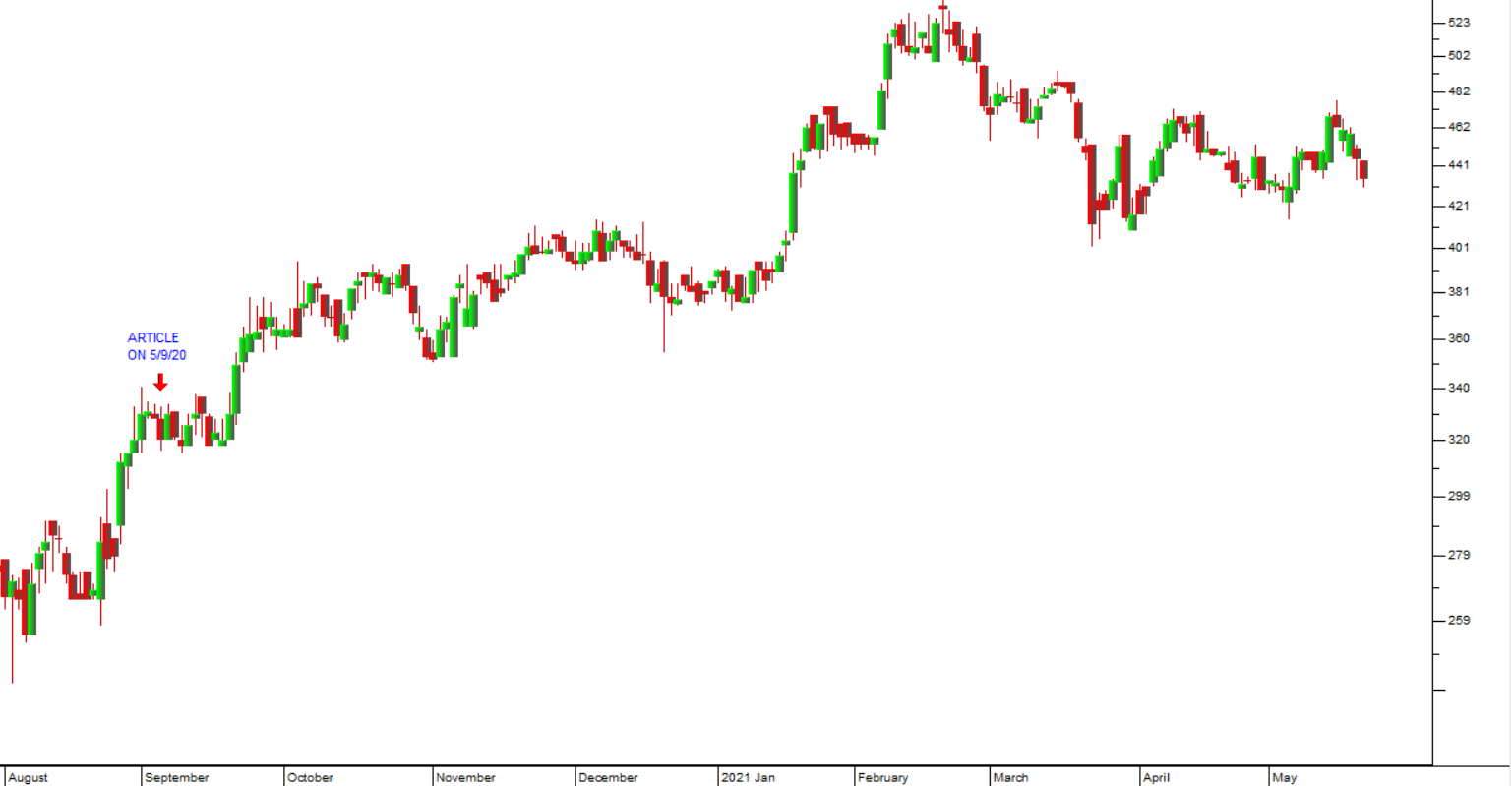 As a private investor you should always look on national and international calamities (such as the pandemic) as a potential opportunity to buy shares when they are cheap. Investors always over-react, both on the upside and the downside, giving you an opportunity to profit.
DISCLAIMER
All information and data contained within the PDSnet Articles is for informational purposes only. PDSnet makes no representations as to the accuracy, completeness, suitability, or validity, of any information, and shall not be liable for any errors, omissions, or any losses, injuries, or damages arising from its display or use. Information in the PDSnet Articles are based on the author's opinion and experience and should not be considered professional financial investment advice. The ideas and strategies should never be used without first assessing your own personal and financial situation, or without consulting a financial professional. Thoughts and opinions will also change from time to time as more information is accumulated. PDSnet reserves the right to delete any comment or opinion for any reason.
Share this article: