3 January 2022
By PDSNET
In our company investment club (which we introduced you to in our article on 14th December 2020) we showed that we had 46 Clicks (CLS) shares for which we had paid an average of R228.17. Subsequently we bought a further 41 Clicks shares on 3 of May 2021, at a cost of 245.61. This transaction brought our average cost up to R236.39. On Thursday last week, the share closed at an all-time record high of R319.75 giving us a profit of R83.36 per share or 35,2%. Consider the chart: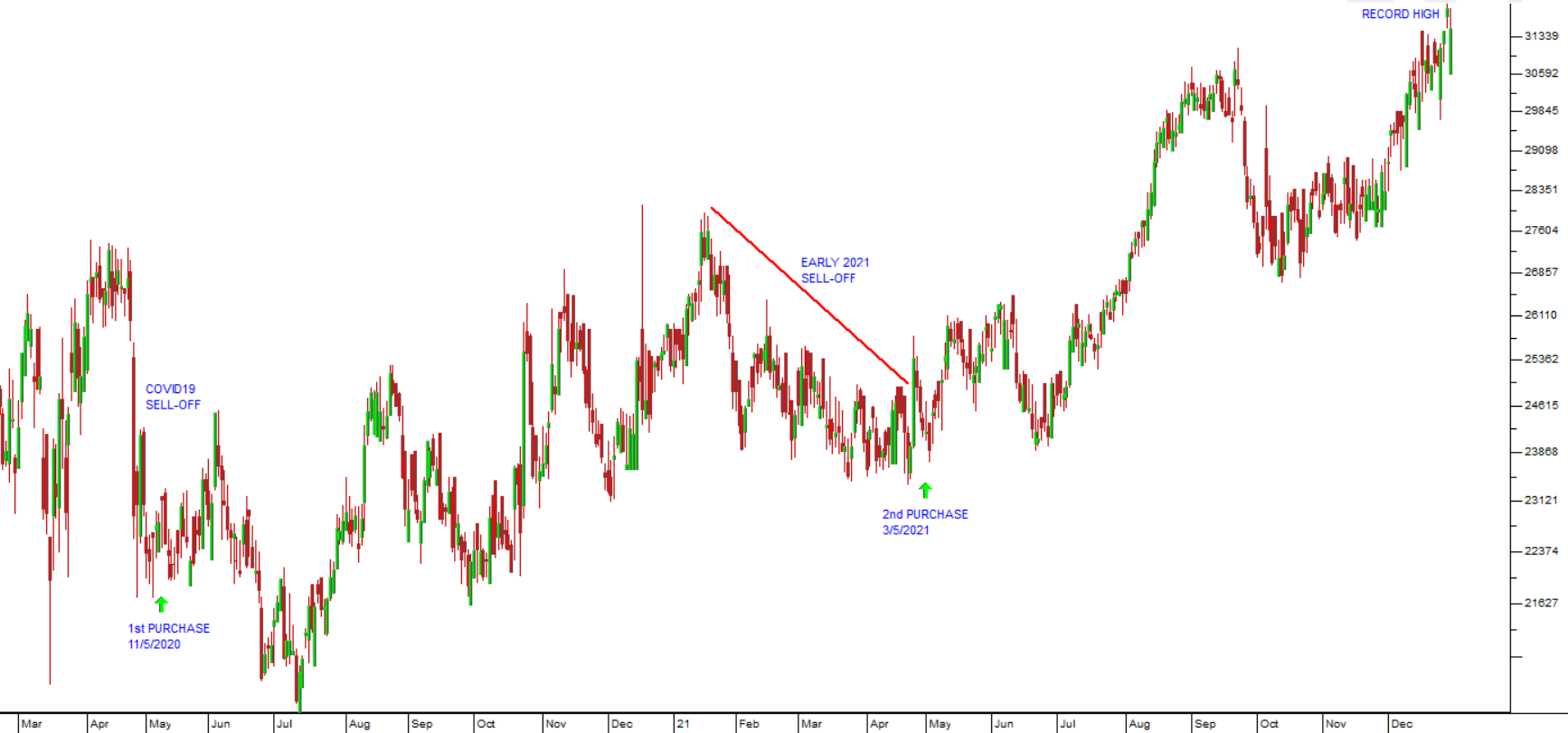 You can see here that on both occasions that we bought, it was after a downward trend in the share's price. In May 2020 that downward trend was associated with the advent of COVID-19 and in May 2021 it followed a general sell-off of the share in the first few months of the year.
At the first purchase on 11th May 2020 the share was trading on a P:E of 32,57 and at the second purchase it was at 30,78. On both occasions the Clicks P:E was well above that of the JSE Overall index and would probably be considered at least fully priced by most investment analysts. On Thursday last week it reached its highest P:E ever – 41,33. This shows how highly institutional fund managers rate the company.
Over the years Clicks has grown its headline earnings per share (HEPS) steadily by expanding its store base and constantly improving its product offering. Over the past 9 years the company's HEPS has increased at an annual compound rate of 12,62% per annum – and that includes the COVID-19 lockdowns and the losses due to the July 2021 civil unrest.
Clicks is what we call a "diagonal" share – because the chart goes from the bottom left-hand corner of your screen to the top right-hand corner over the long term. In our opinion, diagonal shares should always be accumulated on any weakness. Look at the long-term chart: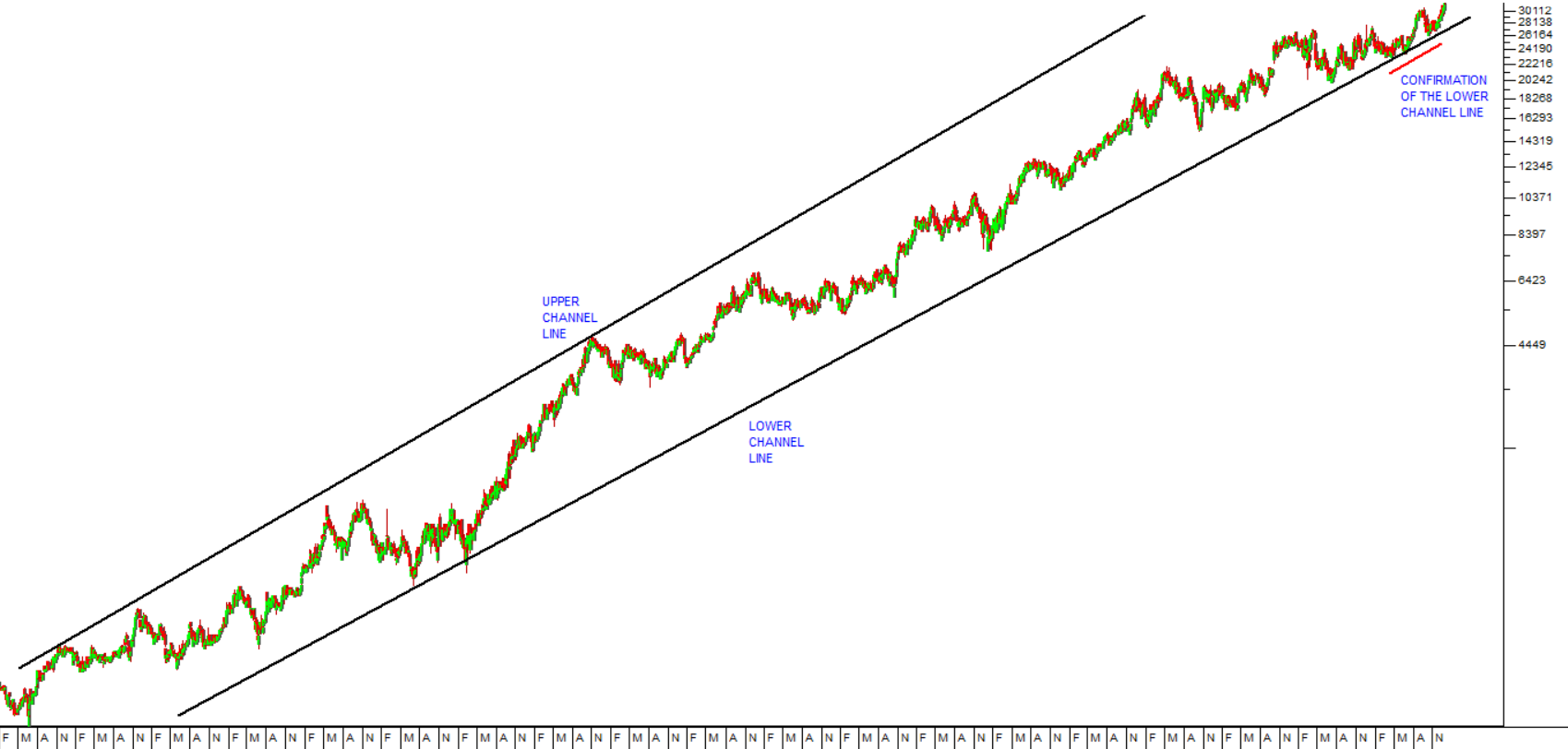 Here you can see what we mean by a "diagonal" share. This chart is a semi-log chart which shows the Clicks share price back to April 2003. On 1st April 2003 you could have bought Clicks shares for 565c and today they are trading for over R315 per share – a massive gain by anybody's standard. And, during that entire time, they have paid investors regular growing dividends as well. Clicks is the perfect investment for the private investor and our advice to you is to buy them whenever the share is well off its highs.
DISCLAIMER
All information and data contained within the PDSnet Articles is for informational purposes only. PDSnet makes no representations as to the accuracy, completeness, suitability, or validity, of any information, and shall not be liable for any errors, omissions, or any losses, injuries, or damages arising from its display or use. Information in the PDSnet Articles are based on the author's opinion and experience and should not be considered professional financial investment advice. The ideas and strategies should never be used without first assessing your own personal and financial situation, or without consulting a financial professional. Thoughts and opinions will also change from time to time as more information is accumulated. PDSnet reserves the right to delete any comment or opinion for any reason.
Share this article: