17 August 2016
By PDSNET
Quarterly return in America show that the well-known speculator, George Soros has doubled his bet that the S&P500 will fall. Soros, who is known for betting against the British pound some years ago to make a cool $1bn has had a short position against the S&P for almost a year, but he recently doubled the size of that short.
Could he be right?
The S&P500 is a weighted average of the 500 largest companies trading on Wall Street – and it obviously projects the current and expected growth in the US economy over the next year to 18 months. And the US economy is showing signs of very strong growth, with job creation unexpectedly high and new housing starts and manufacturing rising nicely.
The only thing scaring investors in the S&P is the possibility of another 0,25% interest rate hike in September – so why is Soros so sure that the S&P will fall?
The 86-year-old now owns put options on 4 million shares in an ETF fund which tracks the S&P500 index. His logic must be that: The S&P was expensive in January 2016 and it is much more expensive now. Why else would he double down? Take a look at that S&P chart: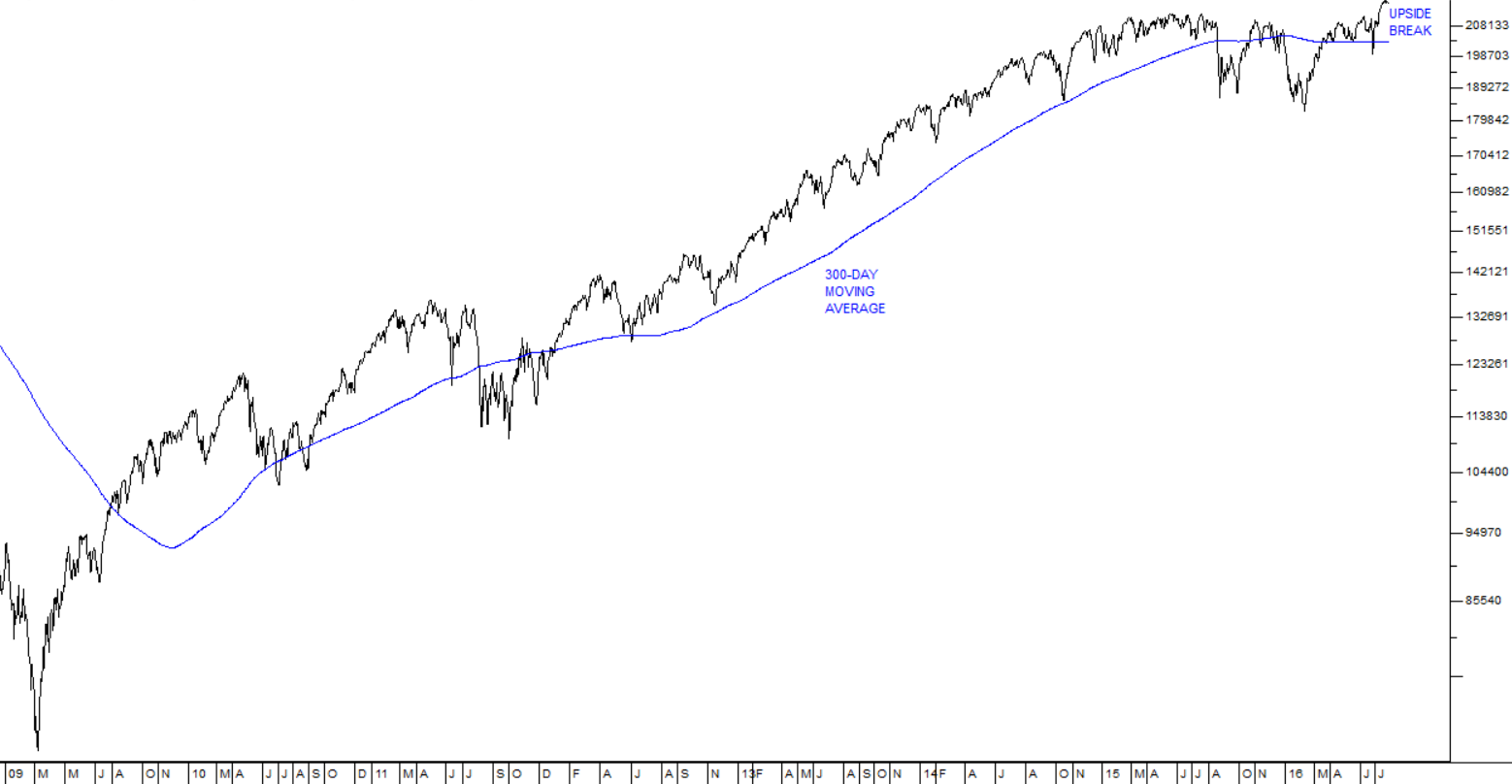 This shows the 7-year-old bull trend in the S&P since April 2009. It has gone through a number of significant "wobbles", especially over the PIGS crisis and over the last year it has moved sideways and even slightly down. But about a month ago it broke up to new record highs and it has been climbing ever since.
You will have to make up your own mind – but in our view, a protracted sideways movement like that which breaks to the upside, usually means a period of strong growth – and we are getting more and more excited by the evident growth in the US economy.
DISCLAIMER
All information and data contained within the PDSnet Articles is for informational purposes only. PDSnet makes no representations as to the accuracy, completeness, suitability, or validity, of any information, and shall not be liable for any errors, omissions, or any losses, injuries, or damages arising from its display or use. Information in the PDSnet Articles are based on the author's opinion and experience and should not be considered professional financial investment advice. The ideas and strategies should never be used without first assessing your own personal and financial situation, or without consulting a financial professional. Thoughts and opinions will also change from time to time as more information is accumulated. PDSnet reserves the right to delete any comment or opinion for any reason.
Share this article: