31 January 2019
By PDSNET
Lewis (LEW) is a retailer of furniture and electrical appliances operating through 779 stores under the Lewis (494 stores), Beares (119 stores), Best Home (133 stores), and most recently, United Furniture Outlets (33 stores) brands. Of these stores, 116 are in neighbouring countries. The company does 65,7% of its business on credit and offers customers credit insurance and other financial products. In the middle of 2015, the company's insurance business and credit business came under scrutiny and it was forced to repay customers for what were considered to be illegal insurance and other fees. This had a significant impact on the company's share price which fell from around R100 to as low as R25.
Consider the chart: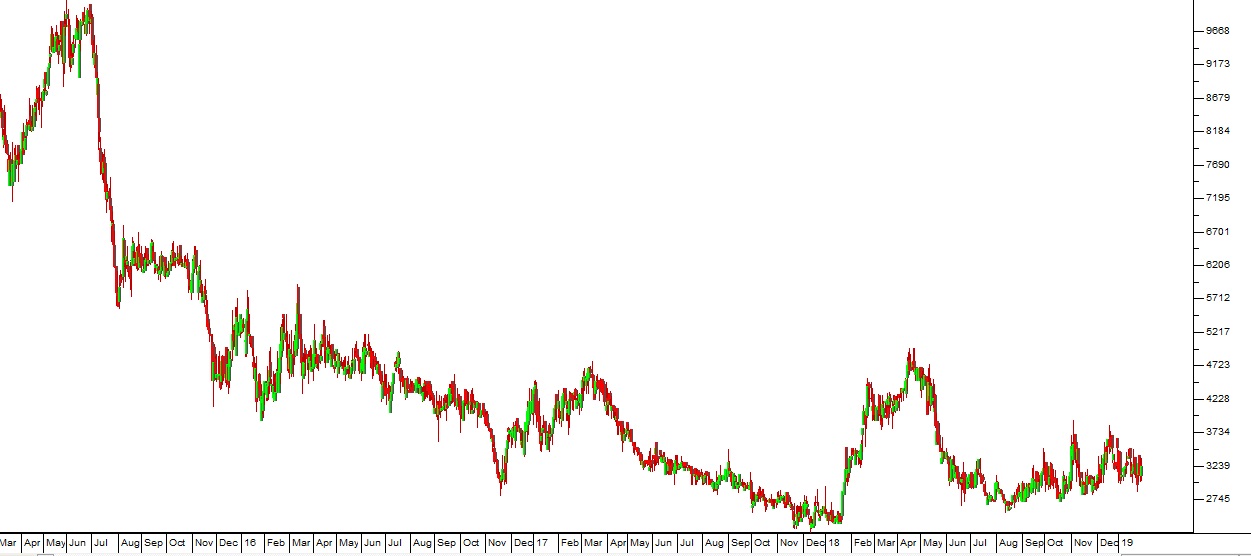 Lewis (LEW) March 2015 to January 2019 - Chart by ShareFriend Pro
In its results for the six months to 30th September 2018, the company reported headline earnings per share (HEPS) up 10,7% off a 25,9% increase in turnover. The company's balance sheet is ungeared and the business is strongly cash-generative. During the six months, the company bought back 1,7m of its own shares at an average cost of R29,41 per share. In the third quarter (the December 2018 quarter) the company saw merchandise sales up 22,8% while other income (finance charges, initiation fees, insurance fees) was more or less flat. Group turnover increased by 13,2%. At current levels, the share is trading on a P:E of 10 and a dividend yield (DY) of 5%. We believe that this share represents a bargain at current levels - especially if the South African economy is expected to improve over the next few years. Lewis will benefit from any increase in consumer spending. It is an extremely tightly-managed company which has no debt and a huge store footprint. It is growing both organically and by acquisition. Obviously, as a retailer of furniture and white goods it is vulnerable to any economic downturn, but we see it as cheap right now and expect its share to rise as the economy improves.
DISCLAIMER
All information and data contained within the PDSnet Articles is for informational purposes only. PDSnet makes no representations as to the accuracy, completeness, suitability, or validity, of any information, and shall not be liable for any errors, omissions, or any losses, injuries, or damages arising from its display or use. Information in the PDSnet Articles are based on the author's opinion and experience and should not be considered professional financial investment advice. The ideas and strategies should never be used without first assessing your own personal and financial situation, or without consulting a financial professional. Thoughts and opinions will also change from time to time as more information is accumulated. PDSnet reserves the right to delete any comment or opinion for any reason.
Share this article: